Celebrating the YouTube Ads of 2016
YouTube and The Webby Awards have partnered up to select the most iconic ads of 2016. Vote daily in each category to make sure your favorite ads win!
Voting Ends In
Vote below for #TheYouTubeAd that…
#TheYouTubeAd

That Takes A Stand

It's the one you just can't ignore. Vote for the ad that makes you take a stand for a better tomorrow.
Always #LikeAGirl - Girl Emojis
Always
Leo Burnett
Starcom Mediavest Group
Android: Rock, Paper, Scissors
Android
Droga5
Essence Digital
The Unseen | It Can Wait | AT&T
AT&T
BBDO
Hearts & Science
Unforgettable Stories - The Mansfield Family | Walt Disney World
Next category
#TheYouTubeAd

That Puts Stars In Your Eyes

That could've -- and should've -- been you in that ad. Vote for the best celeb-studded spot.
Undercover Lyft with Demi Lovato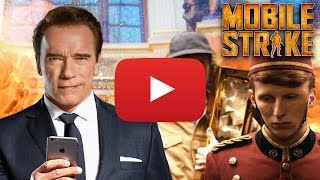 Official Mobile Strike Super Bowl 50 TV Commercial | Arnold's Fight [EXTENDED Edition]
BMW Films: The Escape
BMW
KBS, Geisel Productions
UM
WARNING: Don't Download Best Fiends!
Best Fiends
In-House
In-House
The Unexpected John Cena Prank | Hidden Camera
Cricket Wireless
Shareability
MEC
Next category
#TheYouTubeAd

That Is Your Guilty Pleasure

Babies. Cats. Baby cats. We've all got our vices. Vote for the one that's yours.
Ryanville – Hyundai Super Bowl Commercial :45s | The 2017 Hyundai Elantra
Hyundai Motor America
INNOCEAN USA
Canvas Worldwide
Mtn Dew Kickstart: Puppymonkeybaby | Super Bowl Spot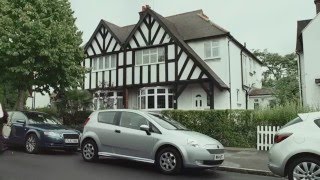 Specsavers Fawlty Car, featuring John Cleese #shouldve
Specsavers
In-House
MGOMD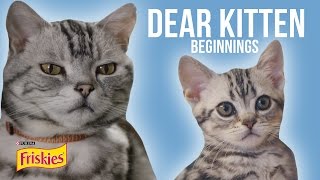 Dear Kitten: Beginnings // Presented By BuzzFeed & Friskies
Next category
#TheYouTubeAd

That Goes Straight To The Heart

You're not emotional. It's just allergies. Vote for the ad that moved you most.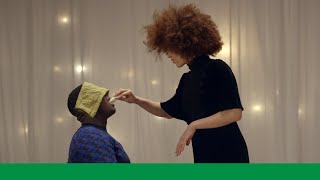 Knorr #LoveAtFirstTaste
Knorr
MullenLowe
Mindshare, PHD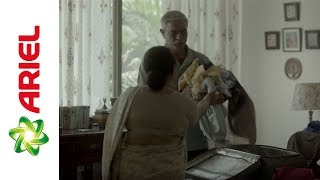 Ariel - #ShareTheLoad
Ariel India
BBDO India
MediaCom
Budweiser | Chicago Cubs 2016 World Series Champions | Harry Caray's Last Call | Fly The W
Anheuser-Busch InBev
VaynerMedia
MediaCom
Dad Insurance For Fearless Dreams | @AmFam®
American Family Insurance
BBDO
Mindshare
P&G Thank You, Mom - Strong | Rio 2016 Olympic Games
Next category
#TheYouTubeAd

That Knows No Limits

Seize the moment - and vote for the ad that made you live for today.
Nike: Unlimited You
Nike
Wieden + Kennedy
Razorfish
The Evolution of Barbie | Barbie
UNDER ARMOUR | RULE YOURSELF | MICHAEL PHELPS
Under Armour
Droga5
Optimum Sports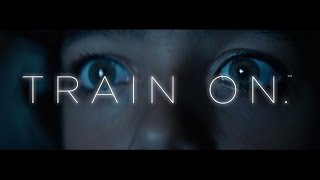 #Pokemon20: Pokémon Super Bowl Commercial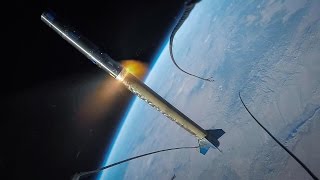 GoPro Awards: On a Rocket Launch to Space
GoPro
GoPro Original Productions
IPG Mediabrands
Next category
#TheYouTubeAd

That Says It In Six

Let's cut to the chase. Short spots can make a big impact. Vote for your favorite one.
SweeTARTS Mini Gummy Tiny
SweeTARTS
Swift
MetaVision Media
Old Spice | Sweat | #smellegendary
Old Spice
Wieden + Kennedy
2017 Kia Sportage - Blind Spot Detection
Kia
Innocean Worldwide Canada
Tide | Fido
Tide
Saatchi & Saatchi
Stardom Mediavest Group